Complete this form to access the eBook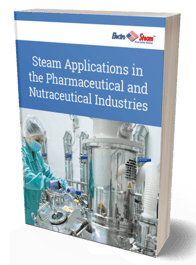 Pharmaceutical and nutraceutical industries require high purity water and steam that meets their standards for safe and clean use. Clean steam generators provide an easy and affordable solution for this need.
Our eBook, "Steam Applications in Pharmaceutical and Nutraceutical Industries," covers the variety of applications in these industries, including:
Steam cleaning
Humidity control
Clean water production
Fill out the form to access your copy of the eBook.