Complete this form to access the eBook
Within the beverage industry, steam is critical to meeting the industry's strict standards for safety and sanitation in processing facilities.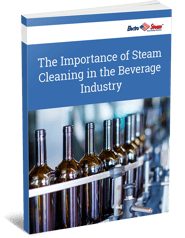 At Electro-Steam, we are well-aware of the power of steam. As such, we've put together the following eBook "The Importance of Steam Cleaning in the Beverage Industry", to provide an overview of the crucial role steam plays in the beverage industry.
Fill out the form to learn more!